Guide On Orthodontic Appliances
Posted by VITA DENTAL on Feb 8 2022, 11:00 AM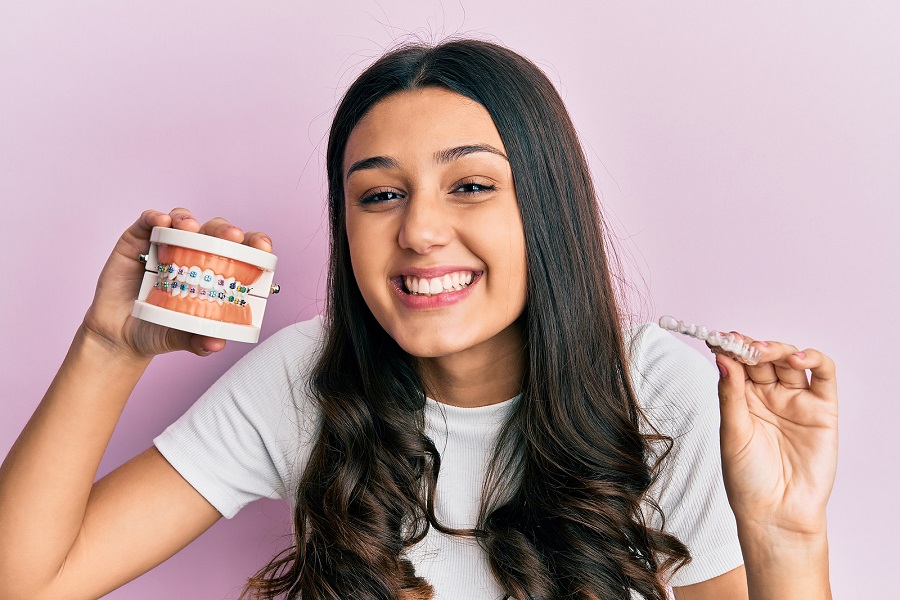 Orthodontic appliances are metal, ceramic, or plastic dental devices, such as braces and retainers, that are used to straighten teeth or hold them in place. At Vita Dental, we proudly offer our patients high-quality orthodontic treatments that are designed to correct alignment issues as well as improve the health and appearance of your smile. While traditional braces are very effective in helping to straighten teeth, we also offer a variety of specialized orthodontic appliances that can work in conjunction with your braces to effectively treat your unique smile needs. Our dentist in Spring, TX, can help patients determine what types of orthodontics are best for them based on their diagnosis. Below we've listed some of the most common orthodontic appliances that we offer at our practice.
Traditional Braces
Traditional braces also called metal braces or "metal mouth," are stainless steel brackets bonded to each tooth with wires that wrap around the brackets and are attached to an orthodontic appliance called a rubber band. The wire applies tension to the bands or brackets, causing pressure on the teeth to move them into place over time. The alignment process can take anywhere from a few months to multiple years to complete depending on the patient's age and compliance with treatment recommendations. Once the teeth are in the desired position, they are held in place with a retainer.
Invisalign
Invisalign is a clear orthodontic solution that uses a series of custom-fitted plastic aligners to straighten teeth. The series of clear aligners are removable, so you can eat, drink, brush, and floss your teeth as you normally would. Since they are made from smooth plastic, the aligners are also more comfortable than traditional metal braces. In addition, they can be removed for important occasions like proms and weddings without disrupting your treatment process.
Clear Braces
Clear braces are a popular orthodontic treatment for patients with mild to moderate teeth alignment issues. These clear aligners are made of a strong plastic material and fit over the top and bottom dental arches. Each aligner is custom-made to fit snugly over the teeth and is designed to gradually shift the teeth into a straighter position over time.
Some patients prefer clear braces because of the cosmetic appeal of these orthodontic appliances. Additionally, the clear brackets can be easily removed for eating and cleaning purposes. However, some orthodontists recommend traditional metal braces for their durability and strength. 
If you want to learn more about procedures to straighten your teeth, consult our General dentist in Spring at Vita Dental. You can call us at (713) 714-4785 or visit our clinic located at 5250 FM 2920 Rd Suite D, Spring, TX 77388.