Clear Aligners: Your New Year's Resolution
Posted by VITA DENTAL on Jan 4 2023, 10:14 PM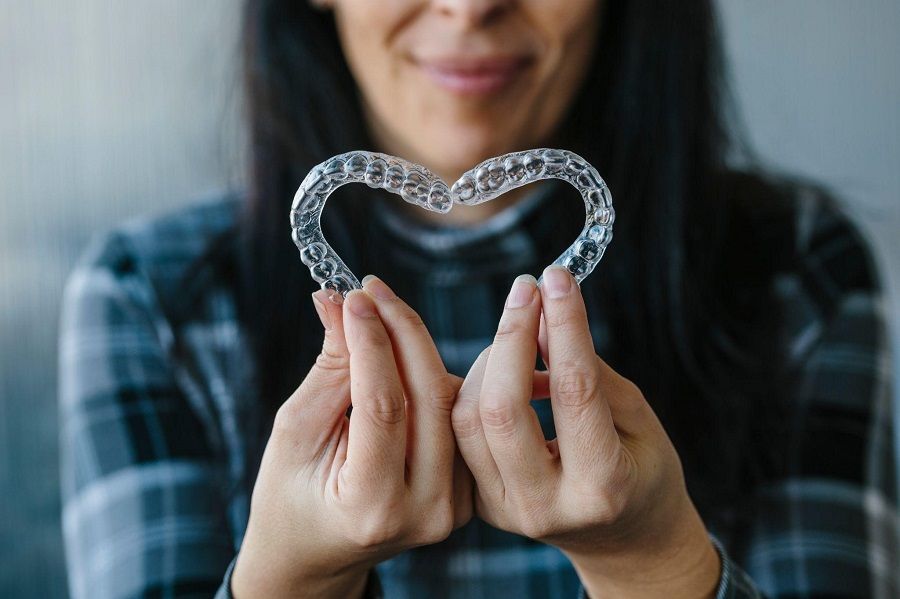 New Year's resolutions are a chance to start over, and many people choose to make a positive change to their health. If you're looking for a fresh start for your smile, then clear aligners may be the perfect solution.
What is Clear Aligner Therapy?
Clear aligner therapy is a nearly invisible way to straighten your teeth without braces and wires. These aligners are custom formed to fit comfortably and easily over your teeth to gradually move them into place. Each set of aligners is worn for about two weeks before progressing to the next set. When the final set is worn, your teeth will be perfectly straight!
Unlike traditional metal braces, this treatment is comfortable and convenient. This modern approach to straightening teeth is ideal for adults and teenagers who want to enjoy straighter teeth and an improved smile without the discomfort or embarrassment of conventional braces.
What Are the Advantages of Clear Aligner Therapy?
No more metal brackets and wires! Clear aligners are made of acrylic that is clear and virtually invisible, making them ideal for adults and teens who want a straight smile without the look of traditional braces. Unlike traditional braces, clear aligner therapy involves wearing a series of removable trays that gradually move your teeth into the desired position. Because these aren't fixed to your teeth, you can take the clear aligners out to eat your favorite foods and clean them as you, please. Many people find that this is truly one of the least intrusive ways to achieve a gorgeous new smile.
The clear aligners are also comfortable and easy to wear because they are custom-made to fit your unique teeth. They are designed to promote better movement and can correct gaps, crowding, crossbiting, and more. By wearing the clear aligners for at least 22 hours a day, you'll achieve a beautiful new smile in just a few months. You deserve a smile that lights up a room—and with clear aligner therapy, you can have one!
Is Clear Aligner Therapy Right For You?
Clear aligners are a great solution for patients who want to straighten their teeth without wearing metal braces. However, it's not for everyone. Here are a few tips for deciding if clear aligner therapy is right for you.
First, you'll need to schedule a consultation with your dentist in Spring, TX. During your visit, your doctor will examine your teeth and bite to determine if clear aligner therapy is right for you. If you are a good candidate for clear aligner therapy, your dentist will take impressions of your teeth, which will be sent to the dental lab, where your customized set of aligners will be made.
Clear aligner therapy is most effective on patients with mild to moderate misalignment issues. If you have severe crowding or spacing concerns, Invisalign may not be the best option for you. Your dentist in Spring, TX, will be able to discuss all of your treatment options with you during your initial consultation.
Call the Dentist in Spring, TX, at Vita Dental or schedule an online appointment to learn more tips to keep teeth healthy.