Why are traditional braces still the best?
Posted by VITA DENTAL on Nov 5 2021, 07:07 AM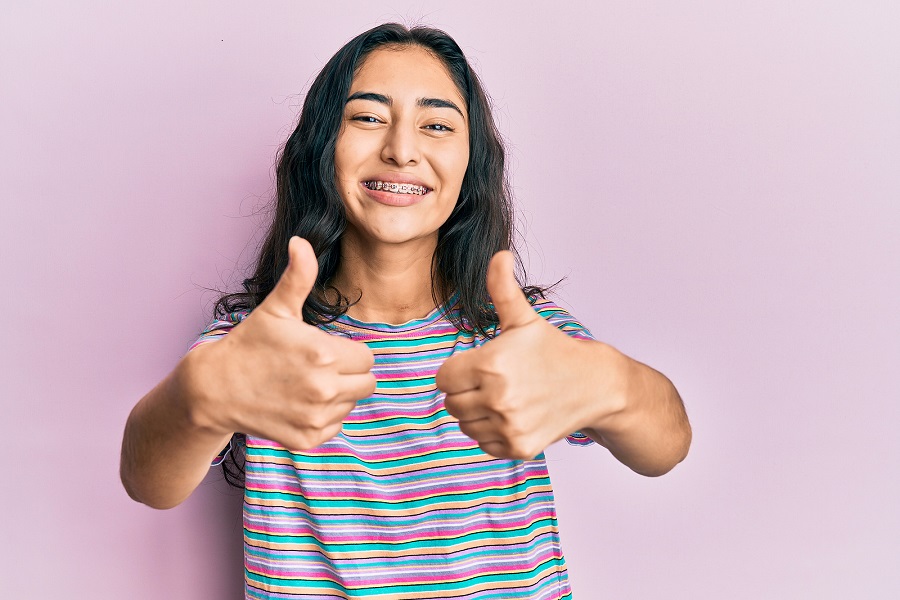 Crooked and misaligned teeth can affect the appearance of the person. Correcting them through orthodontic treatment can help in improving the aesthetics of the smile. Even though aligners have been introduced as orthodontic treatment, most people prefer traditional braces to align their teeth, owing to its benefits. At Vita Dental, the orthodontists provide braces to patients who prefer them for their treatment.
Benefits of Traditional Braces
Traditional braces are an affordable choice.
It is a cost-effective treatment that provides desired results to the patients. The aligners are expensive and need to be changed every two weeks to achieve the outcome. Braces can be tightened by the dentist on regular dental appointments, making it an ideal course of treatment. 
Braces cannot be removed.
Patients can't remove the braces themselves and will need the dentist's help to make any adjustments. It is an advantage as it helps to bring the desired outcome faster than aligners. Invisalign aligners can be removed by patients, which may affect the course of treatment as patients tend to remove them from time to time. 
Braces fix more dental problems.
Traditional braces help to resolve an array of dental issues that aligners cannot correct during treatment. Patients who want to fix the midline of the teeth or address the cosmetic appearance of the teeth may require braces. It corrects bite conditions, crooked teeth, and crowding of the teeth.
Traditional Braces are appropriate for any age.
Braces can be availed for both adults and children. It is a tried method that most people have been using to receive aligned teeth. It is the perfect choice for all ages and helps in pushing the teeth to the desired position. 
Summary
Crooked and misaligned teeth can be easily corrected using traditional braces. Using them as instructed helps to yield results in less time. They are strong and an ideal choice for people who prefer durability during treatment. Visit an experienced orthodontist and they can talk you through treatment using braces and explain why it is the best choice to straighten your teeth.
Vita Dental, located in Spring, TX, offers orthodontic and other dental treatments to patients. Call (713) 714-4785 and book an appointment with the dentistry to receive a complete dental checkup for you and your family.