Reasons Why Children Need Braces
Posted by Sang Pil Yu on Apr 9 2023, 06:57 AM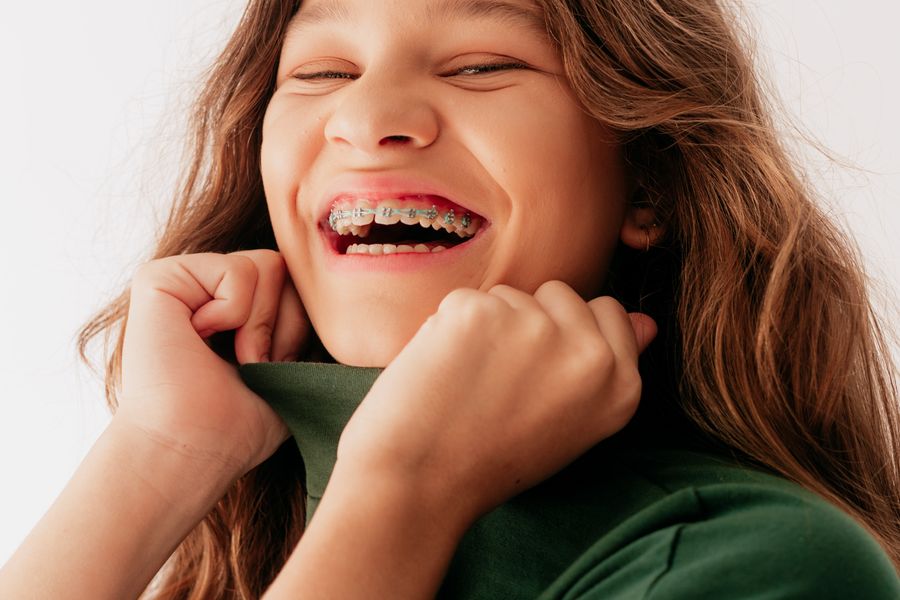 Children are growing, and the medical care they receive as children can significantly impact their health as adults. That is why pediatric dentistry is such an essential aspect of a child's healthcare regimen. Establishing appropriate oral healthcare routines in children can help prevent significant dental problems such as gum disease. Baby teeth are essential in your child's overall health and development. They hold the spaces for permanent teeth and help guide them into place when the time comes. They also help your child chew and speak correctly and play a role in their appearance. Braces are recommended for children with crooked or crowded teeth and bite problems home care cannot fix. Children should also regularly visit our dentist at Vita Dental Spring, for cleanings and checkups.
What Are Braces?
Braces help correct the shape of the mouth, moving teeth into alignment and straightening them so they're easier to clean. Braces can also help fix bite problems like underbites or overbites that can create painful jaw problems later in life if left untreated. Orthodontic treatment can take some time, but the results will last years! Braces consist of brackets bonded to the front of the teeth with wires threaded through the brackets to put pressure on the teeth and guide them into place. Regardless of the type of braces you choose for your child's smile, it's important to schedule regular appointments with the Dentist in Katy, TX 77449, for checkups so their treatment plan can be adjusted if necessary.
The Benefits of Braces for Children
Improving Smile Appearance
A pediatric dentist may recommend braces for your child if their teeth or bite aren't developing correctly, leading to crowded teeth or other issues. While correcting a child's orthodontic problems can improve their smile and oral health, there can also be cosmetic benefits. Having straighter teeth can make it easier to brush and floss, which can help prevent cavities and gum disease. Braces also make it easier to maintain a healthy diet, as it's easier to chew different foods with straight teeth. In addition, having a beautiful smile can boost your child's self-esteem and confidence as they age.
Correcting Bite Problems
If your child has a misaligned jaw, it can affect their teeth and mouth. An underbite occurs when the lower jaw is recessed or too far back; overbites are common when the lower jaw protrudes or sticks out too much. These bite issues can cause problems with how your child chews and talks. It also puts their teeth and gums at risk for damage. Misalignment can also affect your child's speech patterns. It can make it more difficult to pronounce certain sounds correctly and cause embarrassment for them. A dentist can recommend treatment to help correct misalignment and protect your child's smile.
As children are still growing and developing, it's easier and less invasive to treat orthodontic problems while young. For the best dental care for your children, visit Vita Dental Spring at 5250 FM 2920 Rd Suite D, Spring, TX 77388, or call (713) 714-4785.