Orthodontic Treatments to Straighten Teeth
Posted by Vita Dental on Oct 8 2022, 04:19 AM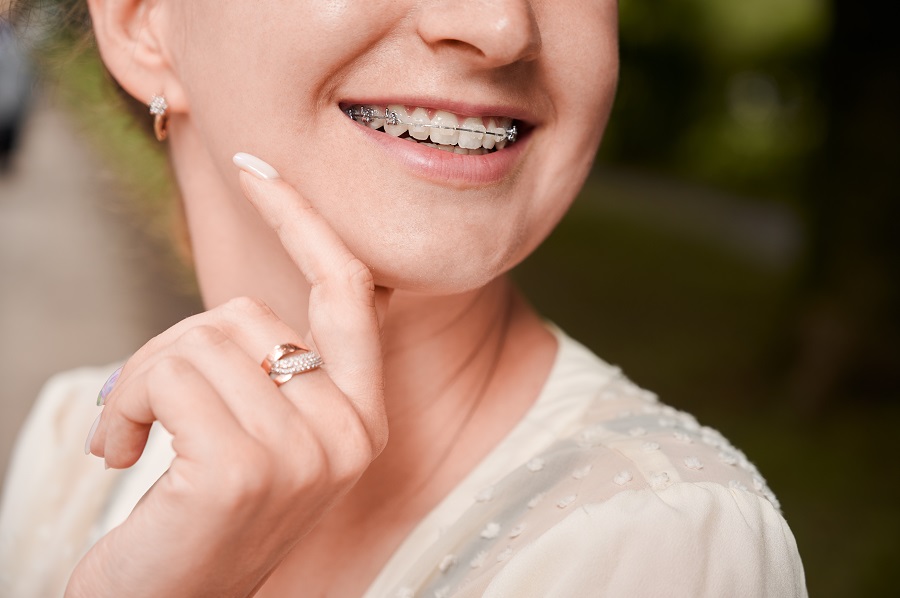 Orthodontic treatments are used to straighten the teeth and correct bite problems. Braces are the most commonly used orthodontic appliance. Brackets, wires, and bands are used to shift the teeth into proper alignment. Other appliances include headgear, palate expanders, and retainers. Here are a few details about the most popular among them:
When most people think of braces, they often think of metal braces. These are the most common type of braces used to straighten teeth. Metal brackets and wires are used to move teeth into proper alignment. Brackets can be made out of stainless steel and are bonded to each tooth, and the archwire connects all of the brackets together to apply pressure and straighten the teeth over time. This is a great option for patients of all ages, from children to adults.
Ceramic braces use brackets that blend in with your teeth. They tend to be less noticeable than traditional metal braces, but ceramic brackets can be more fragile. This type of orthodontic treatment requires more attention to oral hygiene and certain foods to avoid. Your orthodontist will go over these with you during your appointments.
Invisalign is a system of clear, plastic aligners that straighten teeth instead of braces. The trays are made from smooth, comfortable BPA-free material. Each set of trays is worn for approximately two weeks and is then replaced by the next set in the series. Patients wear each set for about 22 hours a day for best results. This treatment is ideal for adults and teenagers alike. Treatment time is usually around one year, with the average case taking about a year and a half to complete. 
One of the major advantages of Invisalign is that it can be removed for eating, drinking, brushing, and flossing. You can still enjoy your favorite foods and brush and floss as usual. Besides, unlike braces, you won't need to attend frequent appointments to adjust them. Instead, you'll simply check in with your dentist every few weeks to monitor your progress. Invisalign is effective at treating mild to moderate alignment issues and does not cause the same discomfort level as traditional braces. However, patients with more severe misalignment may need an alternative treatment. Dental professionals will take x-rays to see the patient's bone structure and jaws before determining if the patient is a good candidate for Invisalign treatments.
If you want to learn more about procedures to straighten your teeth, consult our General dentist in Spring at Vita Dental. You can call us at (713) 714-4785 or visit our clinic located at 5250 FM 2920 Rd Suite D, Spring, TX 77388.