Does Flossing Help Your Oral Health?
Posted by VITA DENTAL on Apr 13 2022, 07:11 AM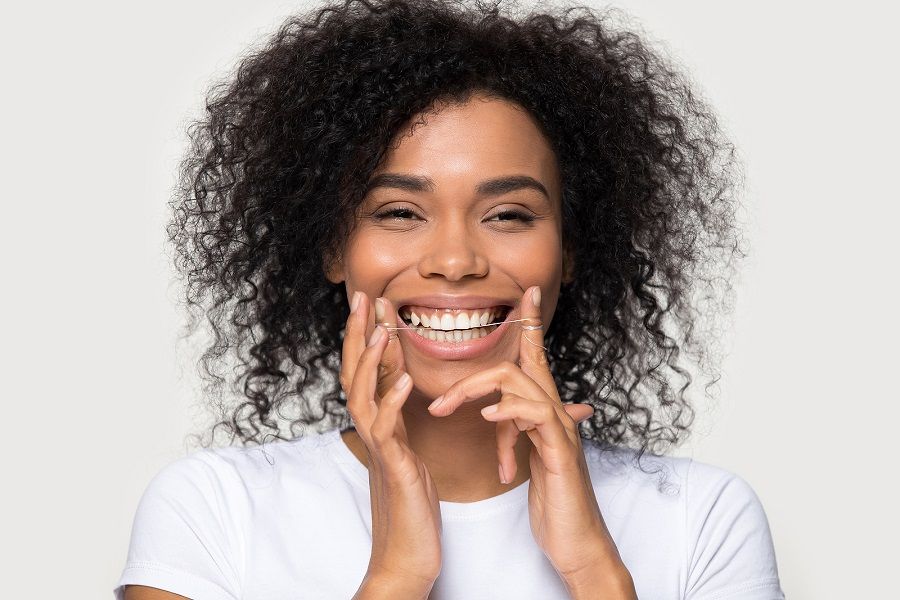 Flossing is a great way to improve your oral health. This process removes the plaque and bacteria from your teeth that your toothbrush can't reach. Flossing involves the use of a device to clean between teeth. It will help remove plaque from between your teeth and along the gum line. This plaque is the cause of gingivitis, an early form of gum disease. Plaque buildup can also cause cavities to form, which is why flossing every day is important.
Why is flossing important?
Flossing removes plaque and food particles from between your teeth and below the gum line. This is vital for your oral health because it reduces your risk of gum disease and severe tooth decay. Flossing also helps to keep your breath fresh.
Do I need to floss even if I brush my teeth?
Our general dentist in Spring suggests that flossing your teeth is still very important, even though brushing your teeth removes the majority of plaque from between your teeth, as some plaque and bacteria can still get trapped.
Plaque is a sticky film of bacteria that builds up on your teeth. When plaque isn't removed, it can harden and turn into tartar. This can only be removed by a dentist in Spring. 
How often should you floss?
Our dentist in Spring recommends that patients floss their teeth at least once per day. However, if you notice that your gums bleed when you floss, you may want to stick to flossing every other day. Flossing removes plaque, which, if left on the teeth, can harden into tartar. Tartar cannot be removed with brushing and flossing, so it's best to remove it as soon as possible.
How do I floss my teeth?
To floss your teeth, start by choosing a floss of the right size. 
Wrap the dental floss around your index or middle fingers, being sure to fit it between your fingers. 
Gently scrape the floss against your upper teeth, making sure to curve around the base of your gum line. 
Repeat this process on the lower teeth.
If you want to learn more about flossing and its benefits, consult our General dentist in Spring at Vita Dental. You can call us at (713) 714-4785 or visit our clinic located at 5250 FM 2920 Rd Suite D, Spring, TX 77388.